Originally defensive tower, part of the city defensive walls system, that protected it in the place of formerly sole city gate.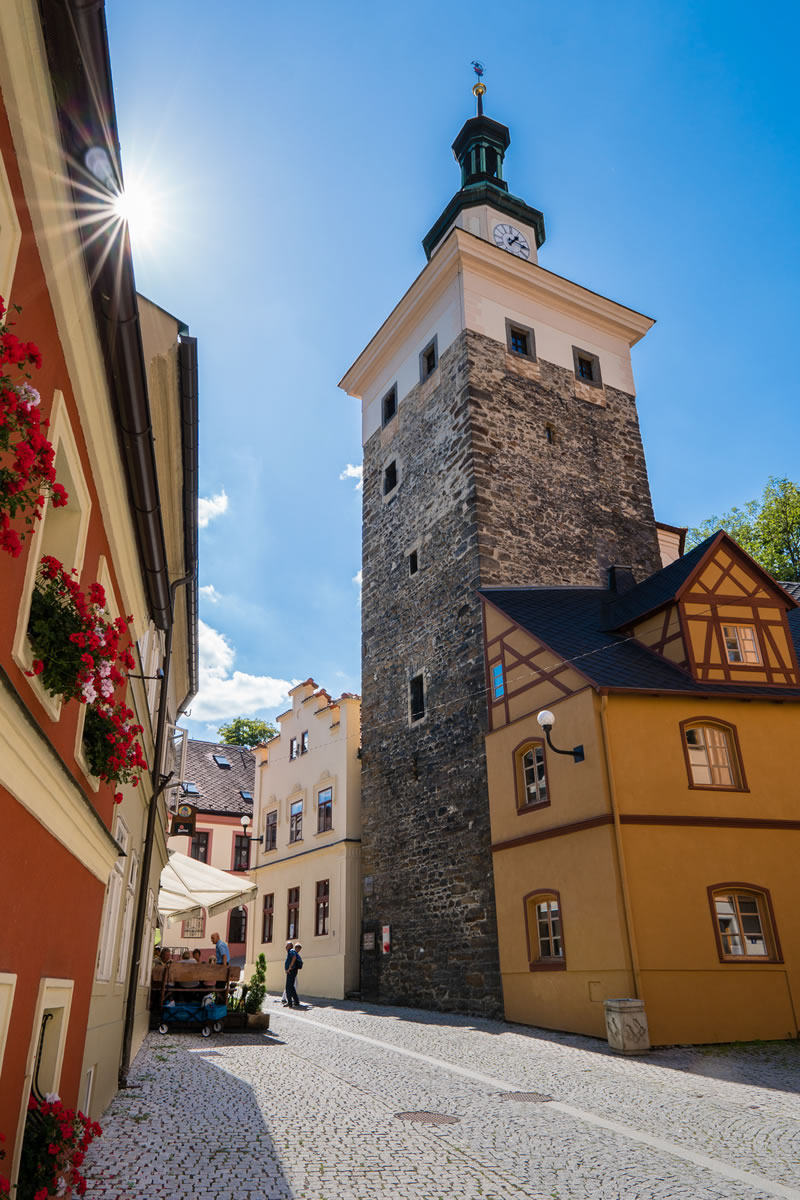 Opening hours
| | | |
| --- | --- | --- |
| June | only on weekends | 11.00 – 16.00 |
| July, August | daily | 09.30 – 17.30 |
| September | only on weekends | 11.00 – 16.00 |
Entrance Fee
| | |
| --- | --- |
| adult | 30 CZK |
| children, senior | 20 CZK |
Where can you find the Black Tower?
The Black Tower is only a few dozens of meters from the Loket castle - on the pedestrian are that is connected to the Loket square.
Exposition
Currently you can see from the tower our town and the castle, inside you can visit the exposition of historical handicrafts - f. e. pottery, joinery or food processing (f. e. butchery or production of gingerbread in Loket). In the display cases you will see the collection of Loket guild seals, many documents dated from the 16th century - apprenticeship certificates, guild books and codes – ceramics, iron and wooden objects. One of the curiosities is measure from 1751, that is carved with several motifs from life of the craftsmen or religious motifs.
---
History
The tower belonged to the area of so-called lower castle that guarded the castle entrance. Interesting is the entrance into the tower that represents its defensive character - because it is situated in half of its height. Besides the nice view there is an exposition of historical handicrafts.
The Black Tower and as well the castle tower are outlook buildings in Loket. It was built as guarding tower in the area of lower castle. Next to it there was the North gate that used to be the town entrance.
Till 1562, when the prismatic tower was passed to the town Loket, there were king's vassals on duty in the tower. Then they were replaced by municipal tower guardian. In the baroque period the tower got current roof finishing.